Modern Web Apps training
Some of the sessions for this course can be 100% remote
First created during Fall 2012, the Modern Web Apps training course is a very, very high value-added combo. Over 4 consecutive days, it lets you discover and practice, in a unified, cohesive context, a large array of skills and leading-edge technologies around JavaScript.
ES2015+ (incl. ES modules)
npm dependencies
React and its ecosystem
Redux
Webpack
Test-first development (TDD)
Offline-first
Client-side storage
Web Notifications
Build and static deployment
Goals
The Modern Web Apps training aims to empower trainees to:
Tame modern JS with ES2015+ (even on IE9)
Internalize what makes a modern webapp and what it can do
Work with a test-first development cycle
Write module, decoupled code that is easy to test
Write their project code so that it keeps complexity in check when scaling in size
Setup an instant dev feedback loop
Emphasize mobile-first and offline-first UX patterns and best practices
Make their webapps installable, edging ever close to native apps experience
Curriculum
Setting up

Tooling: coding, linting, transpiling, building, testing, debugging
Setting up Hot Module Replacement
Presenting the app we're building
Presenting the starter kit we're building on

Introducing React

Philosophy and core concepts
A first render
JSX ≠ HTML (or even XML)
First components
Actual DOM vs. Virtual DOM
React Dev Tools

Creating a reusable component

Isolated development thanks to StoryBook
Function componants
PropTypes
Props' default values

Testing components

Automated tests: concepts and ecosystem
Taking maximum advantage of Jest
Choosing a set of React test utilities
Test-first or test-after?
Thoughtful use of snapshots

Lists and conditions with React

Using .map
Why do we need the key technical prop?
Using && and ?…:
Ignored nodes in JSX

Hooks

Hooks principles
Hooks vs. classes

Redux

Application state or local state?
Frequent issues when managing an application state
Philosophy and core concepts
Slice reducers vs. feature reducers
Writing slice reducers with a TDD / test-first approach
Composing slice reducers
Cleanly connecting the store to the React app
Redux Dev Tools and their incredible power
Time-travel debugging

Events with React

How they differ from native DOM events
Performance and awesome DX: the best of both worlds
Various ways of defining an event handler
Avoiding superfluous re-renders

Forms with React

Simplifying from HTML/DOM approaches, in a big way
Controlled vs. uncontrolled components

Client-side routing

Principles
What router shall we use?
Defining the routes we need
Adding side-effects to routing using the useEffect hook
"Private" routes

Local state with React

Principles
Actually grokking useState
Should we sync from props, and how to best go about it?

Offline-first

Being online should be a progressive enhancement
Persisting data client-side and hydrating back from them
AppCache vs. ServiceWorker
Webpack plugins
Offline resilience for our API calls
Being able to load the app itself when offline

Static deployments

100% client-side apps
Static hosting services
Example: deploying to Netlify

Progressive Web Apps

What even is a PWA?
Technical telltales
W3C App Manifests
Target platforms (mobile, tablet and desktop)
How to trigger an installation offer
Demo
Next sessions
(Unless otherwise stated, every session has 4+ seats still available, and is in French; you can naturally book custom dates for your company using the link further below.)
Pricing
| You register | Per trainee |
| --- | --- |
| 1 to 2 trainees | €1,800 net |
| 3 to 5 trainees | €1,620 net |
| 6+ trainees | €1,440 net |
| Loyalty discount | €1,530 net |
Need an in-house / custom training?
For a bespoke training, tailored to your needs, either at your office, in ours or remotely, please describe your context and needs using the following link.
Usually, the core training cost for doing this training in-house, which is a flat fee for up to 10 trainees, is €12,000 net. For international sessions with fewer trainees, we can trim that down: talk to us!
Request my in-house / custom training
Intended audience and pre-requisites
The Modern Web Apps training targets first and foremost front-end web developers that have to tackle writing large, feature-rich, optimized webapps that should behave well on a wide range of devices (desktops, smartphones, tablets, kiosks…).**
A decent knowledge of JavaScript is mandatory; any front web dev already using JavaScript on a daily basis, ideally beyond just jQuery-based stuff, is likely comfortable enough.
However, trainees might want to "study up" ahead of time to make learning all of this easier once attending the training proper. Future trainees will likely benefit from browsing this list of quality contents Christophe compiled; an ES2015-specific list is also available.
As for other tech components of the front-end web dev world, a "standard" understanding of the client side is obviously expected: HTML and CSS, that is. No need to be an HTML5 or CSS3 master: even if we will use these, they're not our core topic and therefore entail no particular requirement.
Finally, it is not necessary to have prior familiarity with unit or integration testing systems, nor with in-code documentation systems. If you have already worked with such tools (JUnit, Test::Unit, RSpec, Cucumber, Capybara, Selenium, etc.) all the better, it'll only make these subjects easier for you. But we will review all the relevant concepts as we put them to practice.
Unless otherwise specified, predefined-dates, multi-client sessions are held in French, so attendees should be reasonably fluent. You are naturally welcome to book custom dates for your company using the link above.
Deliverables
When the training starts, trainees receive all the related slides and supporting material in a web-based format, so they can easily follow along.
Once the training is done, they also get an extremely content-rich debrief e-mail, a reference archive with all finalized codebases (fully annotated and tested), all related slides and various complementary resources.
Logistics
Sessions run 7hr a day, or 4hr12 a half-day, adding up to 14hr, 21hr or 28hr.
Full days run from 9:30 to 12:30 and 14:00 to 18:00, half-days run from 13:48 to 18:00.
(For or U.S. friends, that's 9:30a-12:30p / 2p-6p and 1:38p-6p Paris time, respectively.)
For custom dates booked specifically by your company, the schedule can be adjusted to better suit your needs. In particular, we can use half-days locked on reasonable hours in your timezone, e.g. 9a-12:30p EST or 8a-11:30a PST.
Every trainee uses their own laptop or workstation.
Training sessions range from 3 to 10 trainees.
You can find all the details and modalities of registration, payment, cancellation and refunding in our Terms of Sale, along with our Conduct Policy.
Trainers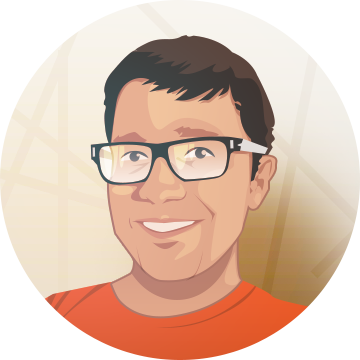 Christophe Porteneuve
Christophe has been doing professional web work since 1995. He co-created Europe's first production JSP portal in 1999, moving to J2EE before going with Ruby, Rails and finally Node.js.
A best-selling author of"Bien développer pour le Web 2.0" ("Best practices for modern web development") at Eyrolles, he also wrote the reference book "Prototype and script.aculo.us" at Pragmatic Programmers, articles in various online magazines (most notably the widely-acclaimed A List Apart), and speaks at a number of conferences big and small.
In France, Christophe enjoys a solid reputation of expertise in the areas of front-end web dev (most notably JavaScript), Node.js, Git and Rails.
Christophe is the founder and CTO of Delicious Insights.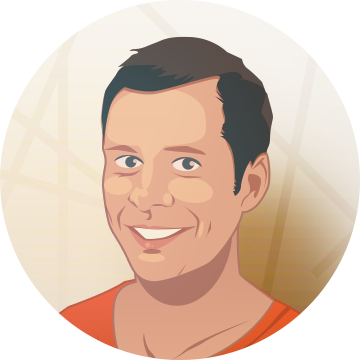 Maxime Bréhin
With a Masters of Computer Science scored in 2006, Maxime slogged for 5 years through the marshes of Java/Subversion in the FinTech consulting sector…
After a year in Australia in 2009, he turned to much more palatable techs: Ruby, Rails and Git. He started working with Christophe in 2010, joining his R&D engineering team to design and implement an e-commerce solution.
He succeeded Christophe as CTO there in 2012, to join him again 3 years later at DI.
Maxime is an R&D engineer at Delicious Insights.