Webpack training
At last, a training course that goes beyond the well-known basics of Webpack!
In just a couple years, Webpack has risen to become the must-know bundler, mostly thanks to its peerless abilities of fine-tuned optimization, as well as its innovative Hot Module Replacement system. It is now at the heart of most web project scaffolders, recent tutorials, etc.
However, it is all too easy to be intimidated, or outright fended off, by the sheer volume of its features and capacities, the mess that used to be its documentation, and the sometimes contradictory information found online. This training exists to change that, and provide trainees with rock-solid understanding of the tool and its behavior, with emphasis on performance: developer performance, building performance, and bundle performance within the webapps that use them.
Step-by-step discovery
All the classic use cases
Maintenable setup
Composable configuration
Optimal DX
Fine-grained optimizations
Up-to-date on Webpack 5
Goals
The Webpack training aims to empower trainees to:
gain in-depth understanding of Webpack's architecture
embed any type of resource in their builds
maximize their productivity by optimizing incremental builds
finetune their web apps' startup time with careful optimization
leverage all the new and improved stuff in Webpack 5
Curriculum
First steps

Core concepts
Handling JavaScript
Webpack 5: async modules
Handling styles
Handling images
Webpack 5: asset modules
Webpack 5: extended request protocols
Handling fonts
Other usual sources
Adjusting for production bundling

Maintaining your configuration

webpack-merge
Splitting configuration into parts
Various approaches to configuration splitting

Optimizing the developer experience

Making the most out of the development server
Embedding into our own servers
Hot Module Replacement
Plugins and useful wrappers

Optimizing the building performance

Webpack 5: Persistent Caching
Transpiling only what's needed
Restricting what loaders look at
Webpack 5: imports and exports fields in package.json
Picking appropriate sourcemaps
Externalizing third-party code with externals

Optimizing the bundle's performance

Optimizing file count and sizes
Optimizing cacheability (incl. Webpack 5 upgrades)
Webpack 5: better code generation and targeting with target
Tree Shaking (incl. Webpack 5 upgrades)
Bundle splitting
Code splitting
Webpack 5: multi-bundle collaboration with Module Federation
Analyzing bundle performance
Producing a library rather than an app

Migrating to Webpack 5

Leverage deprecation warnings
IgnorePlugin, the usual suspect
Beware: Node.js auto-polyfilling is gone!

Customizing Webpack

Subtle configuration tweaks
Next sessions
(Unless otherwise stated, every session has 4+ seats still available, and is in French; you can naturally book custom dates for your company using the link further below.)
Pricing
| You register | Per trainee |
| --- | --- |
| 1 to 2 trainees | €1,500 net |
| 3 to 5 trainees | €1,350 net |
| 6+ trainees | €1,200 net |
| Loyalty discount | €1,275 net |
Need an in-house / custom training?
For a bespoke training, tailored to your needs, either at your office, in ours or remotely, please describe your context and needs using the following link.
Usually, the core training cost for doing this training in-house, which is a flat fee for up to 10 trainees, is €9,000 net. For international sessions with fewer trainees, we can trim that down: talk to us!
Request my in-house / custom training
Intended audience and pre-requisites
The Webpack training mostly targets web developers and Dev Ops.
Prior knowledge of JavaScript, even cursory knowledge, is mandatory. Prior experience of other build / bundling tools is a bonus but by no means mandatory. No prior knowledge of Webpack is required.
Unless otherwise specified, predefined-dates, multi-client sessions are held in French, so attendees should be reasonably fluent. You are naturally welcome to book custom dates for your company using the link above.
Deliverables
When the training starts, trainees receive all the related slides and supporting material in a web-based format, so they can easily follow along.
Once the training is done, they also get an extremely content-rich debrief e-mail, a reference archive with all finalized codebases (fully annotated and tested), all related slides and various complementary resources.
Logistics
Sessions run 7hr a day, or 4hr12 a half-day, adding up to 14hr, 21hr or 28hr.
Full days run from 9:30 to 12:30 and 14:00 to 18:00, half-days run from 13:48 to 18:00.
(For or U.S. friends, that's 9:30a-12:30p / 2p-6p and 1:38p-6p Paris time, respectively.)
For custom dates booked specifically by your company, the schedule can be adjusted to better suit your needs. In particular, we can use half-days locked on reasonable hours in your timezone, e.g. 9a-12:30p EST or 8a-11:30a PST.
Every trainee uses their own laptop or workstation.
Training sessions range from 3 to 10 trainees.
You can find all the details and modalities of registration, payment, cancellation and refunding in our Terms of Sale, along with our Conduct Policy.
Trainer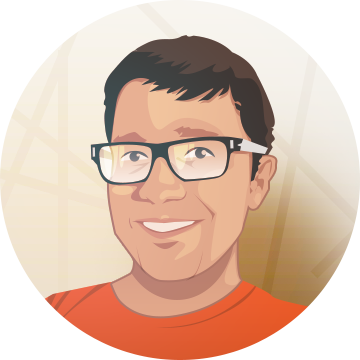 Christophe Porteneuve
Christophe has been doing professional web work since 1995. He co-created Europe's first production JSP portal in 1999, moving to J2EE before going with Ruby, Rails and finally Node.js.
A best-selling author of"Bien développer pour le Web 2.0" ("Best practices for modern web development") at Eyrolles, he also wrote the reference book "Prototype and script.aculo.us" at Pragmatic Programmers, articles in various online magazines (most notably the widely-acclaimed A List Apart), and speaks at a number of conferences big and small.
In France, Christophe enjoys a solid reputation of expertise in the areas of front-end web dev (most notably JavaScript), Node.js, Git and Rails.
Christophe is the founder and CTO of Delicious Insights.